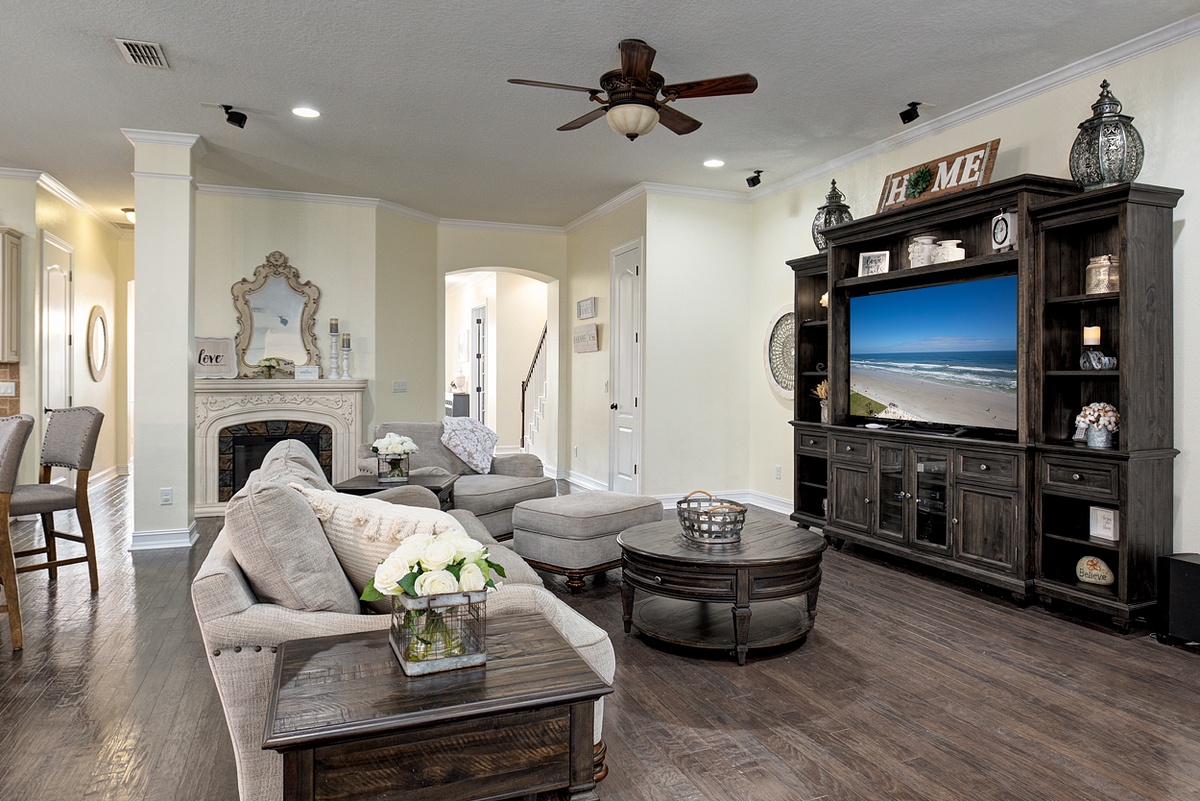 Before you study this photo to see what's wrong ask yourself where your eye is drawn to immediately at first glance.
If you said the picture on the TV set you have correctly answered the question to what's wrong with the photo.
As a professional photographer I have shot over a thousand homes in the last 10 years. Something I've noticed in the past few years is the number of photos with beautiful scenic images Photoshopped on TV sets in the MLS. I've had agents and sellers ask me to put a nice photo on the TV. Of course if they insist I will do it. After all, they are the client and you have to give them what they want.
However, I usually try to discourage them simply because it distracts the viewer and potential buyer from what really matters in the photo; and that is the home.
According to various studies you have anywhere from 5- 8 seconds to capture someone's attention with a photo. Do you really want to waste those precious few seconds on viewing a beach scene on the TV set at the risk of them not noticing the fireplace or some other beautiful feature in the home?
We never know what ultimately motivates a buyer to request a showing of a home. So in those few precious seconds we don't want to distract them from what really matters.