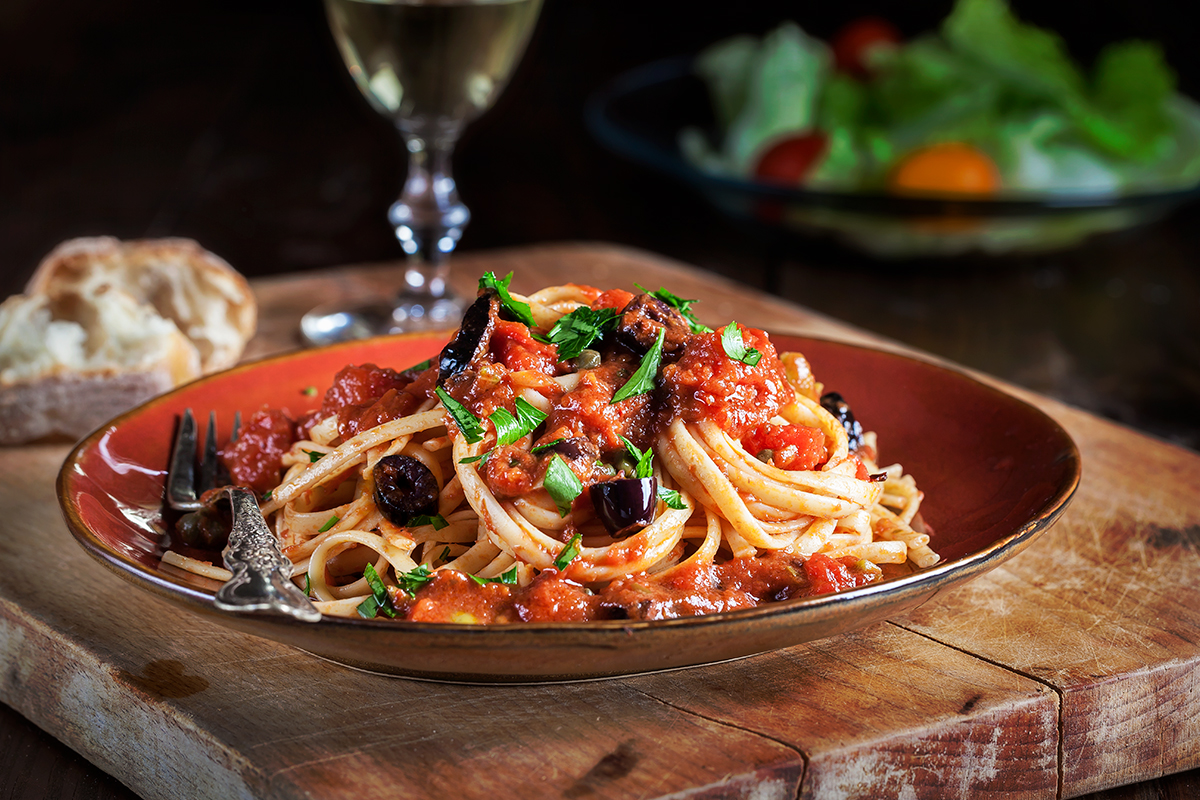 My love for food has often had me wondering how a specific recipe originated. I found the story behind Pasta Puttanesca to be both interesting and humorous!
The Italian recipe for Pasta Puttanesca dates back to the 1950's in Ischia. Puttanesca is derived from the word puttanata, which means worthless or garbage.

It was invented late at night, near closing time, when a group of patrons in a restaurant wanted something to eat. The owner Sandro Petti, told them he was low on ingredients. They replied "Facci una puttanata qualsiasi (make any kind of garbage)". The only ingredients he had were a few tomatoes, capers and some olives.

When I decided to create an image of pasta puttanesca I wanted to capture the mood of the original recipe. So I envisioned a late night meal in a dimly lit restaurant in Ischia in the 1950's.