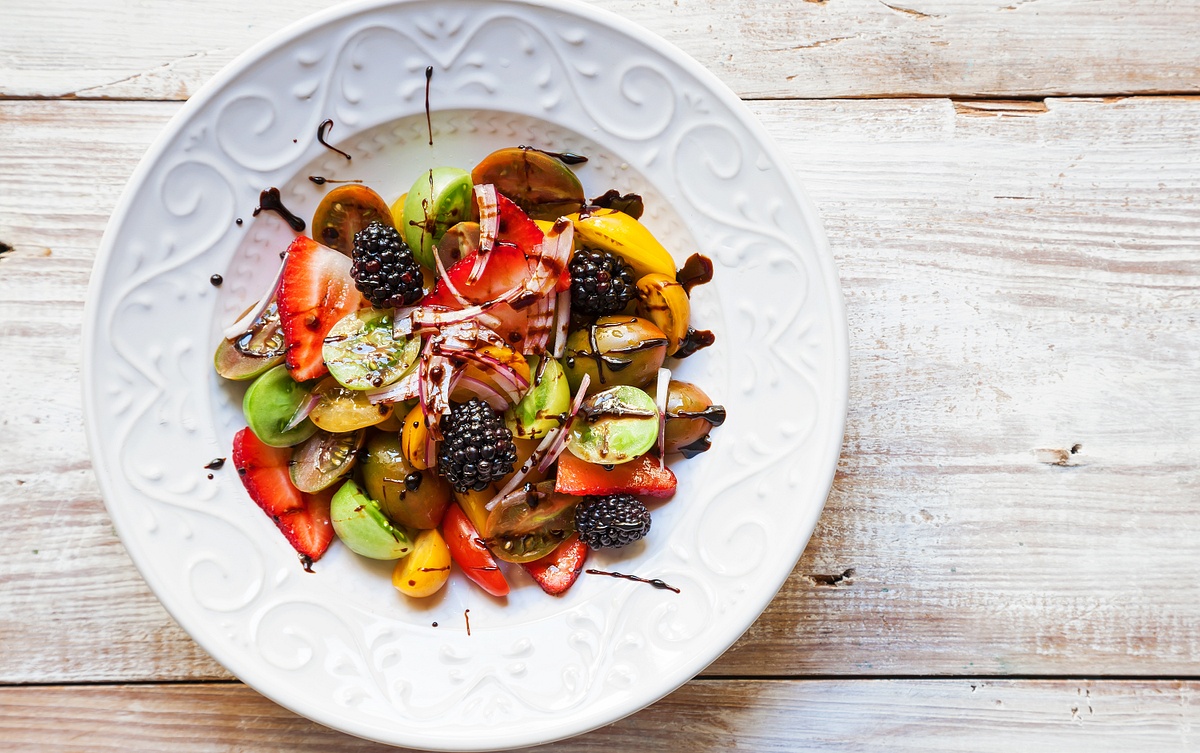 When we think about healthy eating many of us think of boring, unappetizing, minuscule portions of foods, that even Scarlett, (my 80 lb lab who eats everything) would probably refuse. However, with the right combinations of quality ingredients, eating healthy can be a thoroughly satisfying taste explosion for the palate.
The Italians have been known for substituting ingredients for recipes based on what was in season and not strictly
When I lived in New York I had a vegetable garden every summer. I grew the hearty beefsteak type as well as cherry tomatoes. I have yet to have a tomato that ever compared to the ones I grew in my garden. In fact, the best tomato sauce I ever made (and I make it every week) was from tomatoes grown in my backyard. I tried growing them here in Florida with very unsatisfactory results. I am not sure if it's the climate or the soil but they are not the same.
When I first got into photographing food a number of years ago, I discovered the heirloom tomato. It is a pretty good alternative to the often flat, bland tasting tomatoes we find in the grocery stores. They come in a variety of sizes, shapes and colors. I find them pretty tasty and have rarely, if ever, experienced them to be mushy or bland.
The dish pictured above is a combination of heirloom tomatoes, strawberries, blackberries and red onions. There is a splash of high quality extra virgin olive oil and a balsamic reduction*.
As long as you stick to high quality ingredients that are fresh and in peak season, you will soon realize that eating healthy is definitely not boring. It can be very tasty, satisfying and, not to mention, a feast for the eyes!